Featuring expert doctors, researchers, and activists to discuss timely topics such as health, diet, animal welfare, and the environment.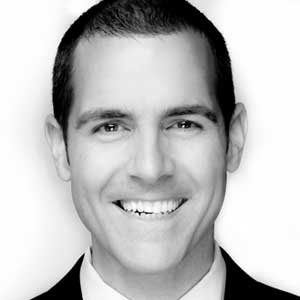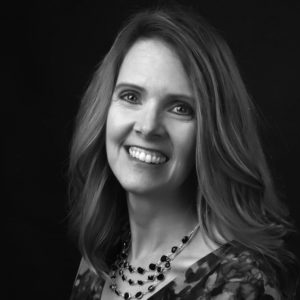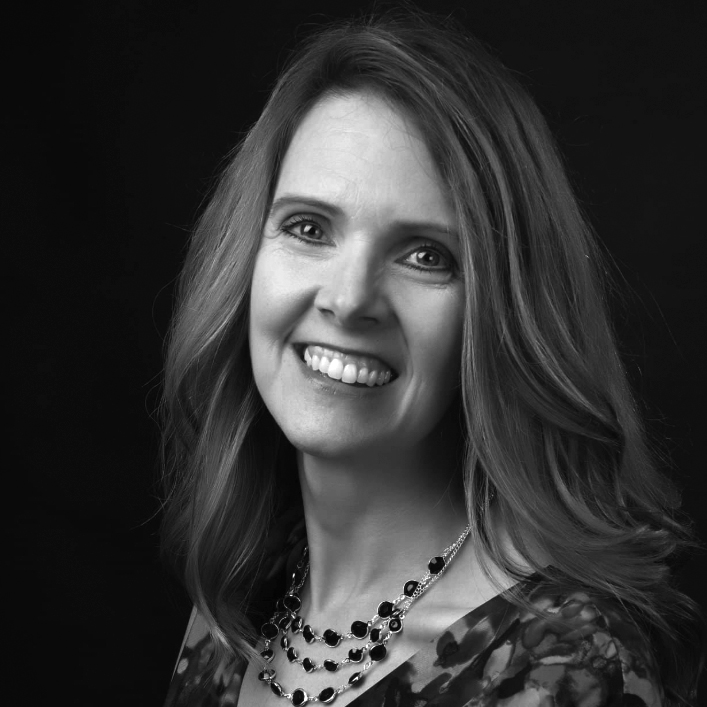 11:00am - Mike & Denise Young | NON-PROFIT UPDATE + LONGEVITY HABITS
Mike Young is the Founder of aPlantBasedDiet.org 501(c)(3) Non-Profit, TriangleGrapeVine.org and FloridaGrapeVine.org. aPlantBasedDiet.org has a website full of food and recipe resources, a YouTube Channel, local community groups, and live in person outdoor festival events up and down the US East Coast. He's the type of person that's continually in search of improvement and doing the best he can do with everything. Mike has always been a forward thinker, and this has propelled him into leading a whole foods plant based lifestyle. He believes there's nothing more important to do today than spread the good news of this lifestyle since everyone and everything benefits! Mike can be found perpetually on social media. Mike is also a Lifestyle Nutritionist @ ForeverYoungNutritionCoaching.com with a passion for human health. Author of the vBook "Live to 150" available FREE here: http://LiveTo150.org
Denise began her non-profit leadership work as the President of her COA. She leads projects and analyses financial data as a Senior Systems Analyst at Freddie MAC. Denise began her Plant-based journey after Mike encouraged her to read The China Study in 2017. Denise lost her beloved Aunt and Grandmother to diabetes and watched several family members struggle with breast cancer. She's committed to educating people about a healthy lifestyle that doesn't exploit animals and is better for the environment. Since switching to a Whole Foods Plant Based diet, Denise has lost 20 pounds, has resumed running and recently won first place in her age group in a competitive 5K!
Providing a yearly update for the organization plus longevity tips from the newly completed free book LIVE to 150!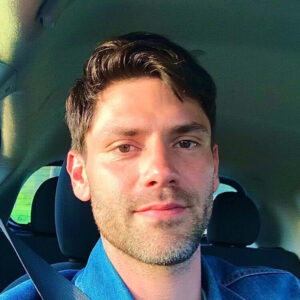 11:30 - Evan Whalen | LOCAL PERMACULTURE, FRUIT TREES & NATIVE PLANTS
Peak Season Food & Flower is a new kind of enterprise. We are dedicated to a singular vision, one of a regenerative and equitable future for all life on this planet. Our goals are green and our mission is clear – we must serve you, our community, with the power of people and plants.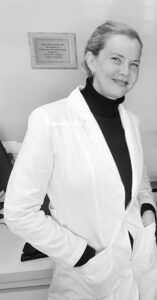 Noon - Dr Anna | PLANT BASED DIET REDUCES PAIN & INFLAMMATION
Dr. Anna Moseley is a board-certified Doctor of Chiropractor in northern Virginia, who has been practicing for over 20 years in the field of sports medicine, extremity care, pain management and dry needling. She practices functional medicine and medical management of chronic diseases through a plant-based diet and trained at True North Clinic and Hippocrates wellness centers.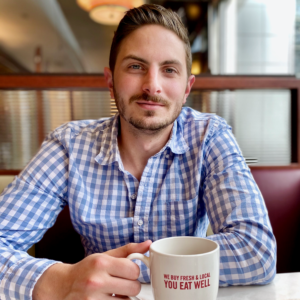 12:30pm - Mike Ross from Beanstalk | LOCAL NOVA INDOOR VERTICAL FARMING
Mike Ross is a co-founder and the CEO of Beanstalk. Before starting Beanstalk, Mike worked as an engineer and consultant, where he architected, developed, and sold enterprise software, ranging from e-commerce platforms to AI-based recommendation systems to Fortune 100s and federal agencies. Mike has a B.S. in Aerospace Engineering from Georgia Tech with a focus on advanced rotorcraft propulsion. Beanstalk is a soil-based, vertical farm in Herndon, VA that delivers a wide variety of greens, herbs, and mushrooms the day after harvest. All of our produce is ready-to-eat, pesticide-free, and grown from natural seeds selected for taste and nutrition. Beanstalk invented a new farming method that uses soil and renewable energy to conserve natural resources and grow produce all year round.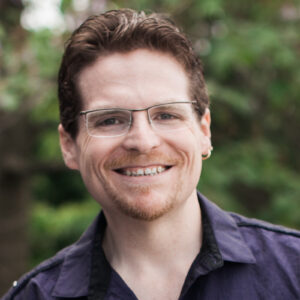 1:00pm  - Chuck Carrol KEYNOTE from PCRM's "The Exam Room" Podcast
Chuck Carroll is truly "The Weight Loss Champion" and host of the wildly popular podcast, The Exam Room.
Inspired by an increasingly healthy lifestyle, he teamed up with PCRM in 2018 to launch The
Exam Room™ podcast where he has interviewed the biggest names in the plant-based
community, including Dr. Neal Barnard, Dr. T. Colin Campbell, and Dr. Michael Greger. The
show has grown to become one of the most downloaded nutrition podcasts online today.
Millions of listeners, whom Chuck happily calls "Exam Roomies," have tuned in from more than
150 countries around the world. Follow Chuck on Twitter and Instagram @ChuckCarrollWLC.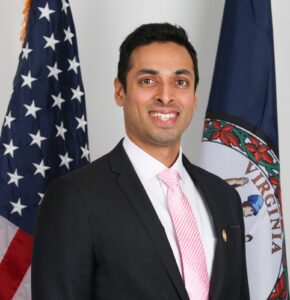 2:00pm - Delegate Suhas | PLANT BASED POLICYMAKING
Plant-Based Policymaking – Hear Del. Suhas Subramanyam, Loudoun's vegan state lawmaker and League of Conservation Voters Legislative Hero, talks about what you can do to promote environmentally-friendly and veggie-friendly policies in Virginia.
Suhas Subramanyam is an attorney and entrepreneur who represents Loudoun County and Prince William County in the Virginia General Assembly. He was elected in 2019, becoming the first Indian-American and South Asian ever elected in Virginia at the state or federal level. He previously served as a White House technology policy advisor to President Obama. As a Delegate, he has been named a Conservation Hero by the League of Conservation Voters and has passed legislation to lower health care costs, fully fund public education, and address high tolls in Northern Virginia. In addition to being a co-founder and co-Chair of the Commonwealth Caucus, he serves as a Member of the Virginia Small Business Commission, co-Founder of the Virginia Minority Business Commission, co-Founder of the Virginia AAPI Caucus, and as a Member of the Joint Commission on Technology and Science. He and his wife currently reside in Ashburn, Virginia with their two daughters.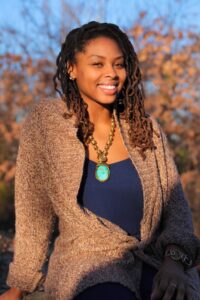 2:45pm - Nay Jones | HOW TO START A VEGAN BUSINESS
Nay Jones is a vegan entrepreneur, business owner, and mother. After spending years as a vegan in the culinary world, she currently spends her time as a vegan cheese maker and blogger. Nay is the owner of Rooted Delights, a vegan cheese company, where she was inspired by the animals to create her own vegan cheeses. She recently completed an ebook where she offers lifestyle tips, recipes, and advice. Her mission is to change the world one delicious vegan cheese at a time.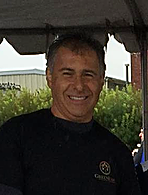 3:15pm - Pericles Silva | CALORIE DENSITY TALK + Q & A
Pericles Silva has a degree in Sports Nutrition, is a certified PCRM Food for Life Instructor, and developed and delivered the Healthy Eating program at Whole Foods in Reston for five years. He is also certified in Plant Based Nutrition from the Cornell Center for Nutritional Studies.